Spring Gala Celebrates Community and Philanthropy at the Jewish Museum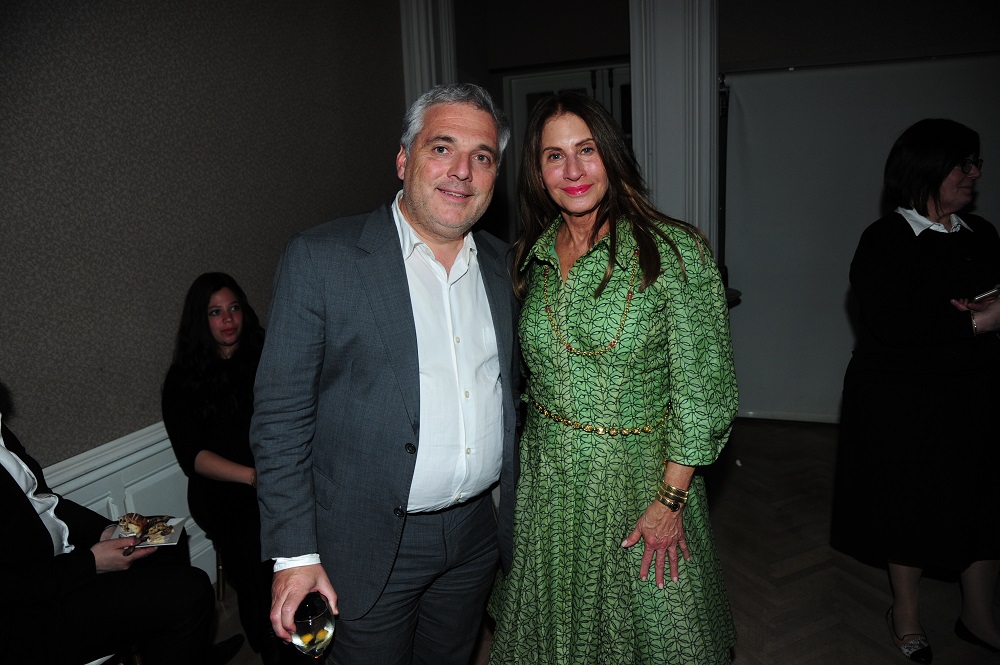 Chabad North Haven in the Hamptons held its first annual Spring Gala and awards ceremony at the Jewish Museum in NYC on Wednesday, May 24th. It was an evening celebrating community, philanthropy, spirituality and kindness. The event raised funds for Chabad North Haven and its various community wide programming including the Hampton Israel Forum.
Guests first enjoyed a private tour of the Jewish Museum's second floor exhibits and then gathered in the main auditorium for dinner and the evening's program.
Rita Cosby, a NY Times bestselling author and Emmy Award winning TV host, opened the program and served as master of ceremonies.
Ambassador Dani Dayan, Consul General of Israel in NY shared remarks commemorating the 50-year anniversary of the Six Day war and highlighted the miraculous victories which lead to the reunification of Jerusalem enabling Jews to once again pray at the Western Wall.
A film "Eyes Upon the Land" was shown, depicting the panic of Jewish people in Israel and around the world leading up to the Six Day war in 1967. The outcome of the war was a spectacular reversal of events with Israel enjoying unimaginable victories.
Rabbi Berel Lerman, director of Chabad North Haven thanked all the guest for coming. "We are now entering our fifth season. When launching Chabad North Haven a few years ago, I did not know how we would be able to keep our doors open. Along came individuals who shared our vision of creating a beacon of spirituality, education and Jewish culture in the Hamptons and here we are growing and expanding" remarked Rabbi Lerman.
Isaac Erlich, founder of Erlich Properties was presented with the "Community Builder Award". He was introduced by his daughter Jordana Levine who spoke about Isaac's remarkable commitment to family and community. Isaac's mother, Sonia, 97 a holocaust survivor was in attendance and also recognized.
Bradley Fishel, vice president of Renaissance Properties NY was presented with the "Young Leadership Award". Bradley was introduced by his father Ken who highlighted Bradley's involvement with various charitable and civic causes in addition to his day to responsibilities at Renaissance Properties.
Denise Wohl was recognized for her philanthropy and presented with the "Chesed Award". Brocha Lerman, co-director of Chabad North Haven introduced Denise and said, "Denise's generosity has enabled us to keep our doors, grow and set the foundations for a new Chabad center for generations to come!"
Rita Cosby shared her own story about her father's heroic efforts as a polish citizen fighting the Nazis during the Warsaw Uprising in 1944.
It was a remarkable evening and wonderful way to start the summer season.